2013 Falkland Islands Tourism Awards
the_time('F, Y'); ?>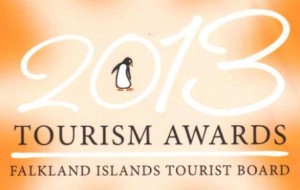 On Friday 12th April 2013, the Malvina House Hotel was presented with two awards from the 13 categories stipulated by the Falkland Islands Tourist Board for the 2013 Tourism Awards.
This year voting was open to tourists that had visited the Islands.
The hotel received two awards, Carl Stroud – General Manager collected a new award for "Hotel offering the best overall experience"
and Matthew Clarke – Head Chef collected the award for "Taste of Falklands" for the second year running.
Thank you to everyone who has supported and voted for us.